Okinawa(3)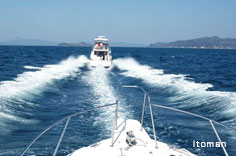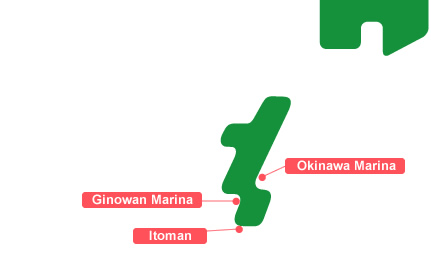 Okinawa Marina Sea Station
The Okinawa Sea Station is located on the eastern side of the main island within Nakagusuku Bay. Year round (through all four seasons), this is an excellent location for activities such as cruising, fishing and windsurfing, etc.
Harbour:

Okinawa Maraina

Address:

1-41-12 Awase Okinawa-shi, Okinawa

Phone:

098-938-3397

Service:

Toilet

Gas

Water

Power

Shower

Eat

Souvenir
Ginowan Marina Sea Station
Cruising can be enjoyed in the surrounding waters with both populated and unpopulated islands. The marina is ideally located in terms of diving and fishing spots.
Harbour:

Ginowanko Marina

Address:

4-4-1 Mashiki Ginowan-shi, Okinawa

Phone:

098-897-7017

Service:
Itoman Sea Station
White sands and beautiful emerald-green beaches await your visit. What about trying the ripened tropical fruits available at nearby road stations or buying specialty Okinawan products? What about a relaxing stay at either the Hotel Sports Lodge Itoman or the Southern Beach Hotel & Resort?
Harbour:

Itoman Fisharina

Address:

1-6-9 Nishizakicho Itoman-shi, Okinawa

Phone:

098-840-3459

Service:

Info

Toilet

Water

Power

Shower